The Canadian Association of Physicists (CAP) is pleased to announce that the inaugural Allan Carswell Physics Educator Scholarships are being awarded to two outstanding aspiring physics educators.
With the help of the Allan Carswell Physics Educator Scholarship, valued at up to $5000 each, the winners will pursue a career in physics education at the secondary school level.
2020 Educator Scholarship Winners
Samantha Scarfe

"I have often had the privilege of first-handedly observing that when students are forced to step back and think slowly, intuitively, and meaningfully a massive shift in attitude almost always takes place. As an educator seeing this shift in attitude is indescribably rewarding, and what I will continue to seek in my career as a high-school physics educator."

Ms. Scarfe has recently completed her Master of Science degree at the University of Ottawa. Her love for delivering physics education began as an undergraduate, where she had the opportunity to serve as Teaching Assistant in the first-year labs. Since then, her passion for communicating physical concepts to students, particularly those with negative preconceptions of physics, has continued to grow as she has become more experienced in the early University Physics curriculum

Joshua Mogyoros

"The generous endowment from the Allan Carswell Family Foundation will allow me to pursue my Ontario College of Teachers certificate and maintain my volunteer commitments … [It] will allow me to pursue this career path and hopefully inspire future students for a love of physics the way I have been, and continue to be, inspired."

Mr. Mogyoros obtained his undergraduate and master degrees in physics at the University of Guelph. He has credited his exceptional professors—some of whom became his mentors—with instilling in him a strong passion for physics pedagogy.  As a sessional lecturer at the University of Guelph, Mr. Mogyoros had the unique opportunity to teach introductory physics courses for life science students. He found that engaging these students, many of whom were investigating topics outside of their comfort zone, was an overwhelmingly positive teaching experience.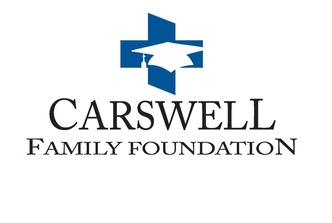 The Allan Carswell Physics Educator Scholarship was set up by the CAP and the CAP Foundation with a generous endowment from the Carswell Family Foundation to raise awareness at all levels of society that physics education is a vital, highly valued and rewarding career path while reinforcing the fact that a major in physics is valuable for many careers, not just research. Educators at all levels are crucial in that they must provide students of all genders and backgrounds with the passion, confidence and science literacy that will inspire them to seek out and succeed in gaining a physics education at the university level.
To read more about the Allan Carswell Physics Educator Scholarships, please visit this section on the CAP website.
---
ABOUT the Canadian Association of Physicists (CAP)
The Canadian Association of Physicists, founded in 1945, is a professional association representing over 1600 individual physicists and physics students in Canada, the U.S. and overseas, as well as a number of Corporate, Institutional, and Departmental Members. In addition to its learned activities, the CAP, through its charitable arm – the CAP Foundation, also undertakes a number of activities intended to encourage students to pursue a career in physics.
For more information, please contact:
Mrs. Francine Ford, Executive Director Canadian Association of Physicists
Tel: 613-562-5614  |  E-mail: execdir@cap.ca  |  www.cap.ca